Comments
This recipe was created by a Kid Kritics and it's also Kid Kritics Approved ... so you know your kids will love it!
Photos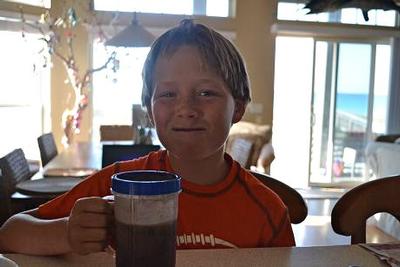 Equipment
Blender
Prep Time
5 minutes
Number of Servings
1-2, depending on ages
Instructions
1 cup 100% pineapple juice

1 frozen banana

1/4 cup Wild Blueberries, frozen, by Wyman's of Maine

2 tsp. Wild Berry Burst Superfood, by Greens Plus

Combine in blender until smooth. Serve immediately.
Options
Add 1 Tbs. flaxseed for extra fiber and healthy omega-3 fats.
Grocery List
100% pineapple juice
Banana, frozen
Wild Blueberries, frozen, by Wyman's of Maine
Wild Berry Burst Superfood, by Greens Plus
Visit the co-branded pages of our featured manufacturers: